Megan Patrick Brings You Boise!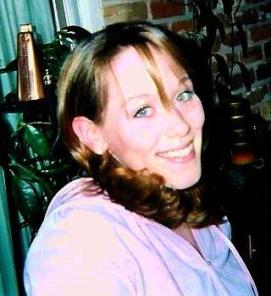 Hey there! I'm Megan Patrick and I'm your guide to the latest news in Boise's Food and Beverage Industry. I couldn't be more ecstatic to share Boise's hidden gems, newest finds, and best dishes with you. I consider Boise and the surrounding area the Fast Food Capital of the World and I hope to show the rest of you that despite this, you can find good eats and mouth-watering treats between the drive thru and the chain restaurants that so commonly mark our corners. We live in Idaho people, so come on and taste the flavors of the great North West and so much more! Through out this beautiful state there's wondrous mountains, gorgeous lakes, raging rives, open fields and meadows, and even a couple of big cities that all harvest some amazing food finds. I am a big fan of shopping locally and eating organic whenever possible and I also want those of you in this area to see just how affordable it can actually be to do the same. Idaho is full of farms that raise ethically conscious meats and poultry, and produce organic fruits and veggies. Shopping from these sources, and eating at restaurant that do as well, cuts costs to the consumers and make healthier living more affordable to all of us!
On my page you will find information not only about local restaurants, but you'll also find information about local grocers, supply stores, farms of all kind, local food events, and I will also share with you my favorites from new, old, near, and far! There is so much to discover and I hope to open a whole new world of food to you, not just what you've been eating for dinner once a week for the last five years.
So you want to know a little more about me? I am a self taught cook by all means. I had very little help from my parents and other family growing up, and I have never been to culinary school. To be honest, I taught myself to cook from the wonders of experimentation and hundreds, if not thousands of hours of Food Network Television. While I'm not one to toot my own horn (usually,) I must say I am the best cook of my family and friends, and I have yet to have someone tell me they don't like my food. Cakes are a specialty dessert of mine. My mom and I could be in the same kitchen, with the exact same ingredients, cook in the same oven for the same time and at the same temperature and people would still prefer my cake... I don't know what it is, I just have the touch I guess. I am currently starting my own catering company. (More info on that soon. I will be doing everything from Private Aircraft service, to Business luncheons, to Weddings and special event- including cakes, to private dinners and holiday parties.) I also hope to have a couple of restaurants of all types over the course of my career. Aside from that, I hope to buy several acres in the next five years and operate an organic farm that produces fruits, veggies, and cut flowers. In doing this I hope to set an example for others in the industry by using my produce to cut out the middleman, cutting costs to my consumers, allowing more people to eat and live healthier! To further cut costs and to give back to my community, I plan to let at risk youth and teens to come help work on the farm so that they can learn to provide for themselves, and live healthy and active lives. I also will let families in need come work on the farm and in turn take produce home to help feed themselves. Two other goals that I hope to accomplish with profits and experience gained throughout my career is to run an abuse shelter for anyone who needs help and also to run a homeless shelter. These are two of several big issues that mean the world to me and I am going to do my part in ending both abuse and homelessness.
Other than that I am a total food freak! Food and all it's amazing aspects are my passion. Food isn't just about taste, or filling you up. It's about colors, textures, smells, life, adventure, and memories- new and old. As I embark on this new adventure in my life of sharing my passions with you, I hope you come to explore new things, and rediscover old favorites yourself!
Good Eats!
Megan Patrick
P.S. Feel free to leave comments and questions. I love to hear about new places to go and try, or, if you think I've missed something in a review let me know, maybe I'll give it another try!


Go to…


From Megan Patrick Food and Beverage to Idaho Food and Beverage
This Invitation Is For Insider Megan Patricks Articles?
This article submission area is for Megan Patrick's articles. If you would like to be an Insider for your city let us know via the "Contact Us" page on the site.
What Other Visitors Have Said
Click below to see contributions from other visitors to this page...

Ono Cafe

Well, I promised you Boise's newest and best eats and that's exactly what I've found for you, folks! Ono Café, located at 2170 Broadway Ave., is now …