Help the Food and Beverage Underground Community Grow
To make this food and beverage community grow and become a more valuable site, we need your help! We would also like to offer you a free e-book packed with great information to repay your kindness. Just refer our site to a friend, or co-worker and chose one of the selected e-books below as our gift!
We are building this site to be a one-stop resource for the f&b community by the f&b community. Our focus is building that place right here on the net, but we still need help in getting the word out. Since we are f&b people ourselves we are all very aware of how this community works together and just how good we all are at word of mouth. With this in mind, please e-mail your friends and co-workers and give them our site address:
www.foodandbeverageunderground.com
---
Please click on the cover of the e-book you desire.
A new window will open to download your new e-book. Enjoy it!
---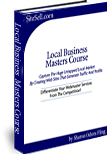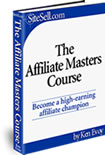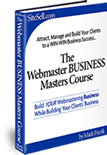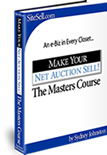 ---
Book 1 - Local Business Masters Course.A detailed e-book on the why every business or individual needs to have a web site. Also tells you everything you need to know to build a great site.
Book 2 - The Affiliate masters Course. A detailed examination of how to build a profitable web site through affiliate income.
Book 3 - The Webmasters Business Masters Course. Regardless of your present situation, the Course will provide the information and resources you need to secure your future as a flourishing webmaster.
Book 4 - Make Your Net Auction SellThe Internet has incredible opportunities waiting to be grabbed! Sydney Johnston, a well-respected Net Auction expert, will help you develop a solid auction business foundation.

Webmasters
If you have a web site or a blog, please give us a referral. This would be a win for us as you will be helping us get the word out, a win for you as you will be getting a quality link and will be giving your visitors a solid site link, and most of all a win for the visitors who will be gaining a wealth of information about the food and beverage industry. The following in the link info you can just copy and paste into your code:
Reciprical Links
If you would like to exchange links with food and beverage underground, to strengthen your site as well, we do so through share-a-link which is not only the greatest value exchange linking system on the web, but a great source for free linking information. Explore the it here at Share Link. Thank you again in advance. Enjoy your new book, and come back soon to Food and Beverage Underground.


Go to…