In the Food and Beverage Undergrounds Chef Spotlight: Ken Vedrinski
This is the first in our Chef Spotlight section and we are very pleased to introduce it with a Chef that is use to being first, Chef Ken Vedrinski. Not only is Chef Vedrinski use to being first, he is also very use to being in the spotlight. From numerous awards and accolades to being named one of Esquire Magazines coveted "Best New Restaurants in America" in 2004 for his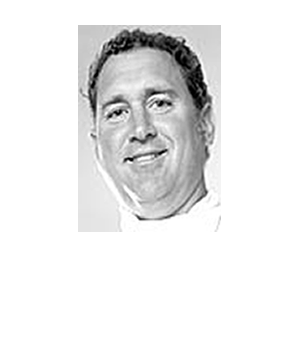 Sienna Restaurant just outside of Charleston, South Carolina. Fortunately for Ken, he is not only the Chef at Sienna, but is an owner as well.
Who was Ken before all the success?

Born in Columbus Ohio he learned to cook in his Grandmothers kitchen learning at an early age his passion for cooking. He started creating some remarkable Italian dishes before refining his skills at Columbus College where he received a degree in Restaurant Management. He was then lucky enough to secure an apprenticeship under Certified Master Chef Hartmut Handke.
Ken's road to the success he has now at Sienna is certainly not the top. All of Kens career he has had strong drive to succeed, constantly pushing for excellence his professional and personal life. That evidence is clear by looking at his past successes. Prior to doing the Sienna project Ken was the Executive Chef and driving force in the food behind the Woodlands; Charleston's only AAA Five Diamond and Mobil Five Star restaurant. It was the his work at the Woodlands coupled with his past experience that led Johnson and Wales University to present Ken with an Honorary Doctorate Degree in Culinary Arts. Yes, they don't hand these out like candy, so you're probably going to have to earn and pay for yours.
Ken has also been featured on CBS' "The Early Morning Show" and at the prestigious James Beard House in New York. He has also been able to do extensive work with other top chefs not unfamiliar with being in the Chef spotlight themselves, like, Michelin Three-Star Chef Paul Bocuse, Michelin Two-Star Chef Andre Jaeger, and American culinary stars Jeremiah Tower, Todd English and Elizabeth Terry, among others.
Success is more than just positioning

Although Ken has had the privilege of working at some of the greatest restaurants in the country it has been more than just being in the right place at the right time. Sure, you have to be able to seize situations that may arise, but you have to have the skills and be prepared to prove that every day. Ken has a true love of food and each and every plate he puts out is a celebration of that love. Ken's style is a sophisticated blending of flavor and texture presented in such an artistic and clean manor that you love the dish before it ever hits your pallet.
A dining with Ken is more than dinner out, it's a dining experience. Ken has been able to raise that bar even beyond the culinary experience as he has rounded his skills with the ability to pair wines with his food as seamlessly as anyone I know.
Chef Vedrinski surly deserves to be our Chef Spotlight Chef, thank you Chef.


From Chef Spotlight to Vineyard Spotlight