Welcome to the Food and Beverage Detroit Insiders Page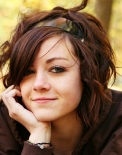 Hi, my name is Libby Campbell and I am the newest food and beverage insider. I am a waitress in the Detroit area and am looking forward to having fun here. I don't really know what to write about yet, but I know I love the business and I go out plenty so I'm sure I'll be able to put up at least some good material.
I'm going to start with last night! Yah, it was a typical food and beverage night! I went out, surprise, surprise. There was supposed to be a big blast at the marina on Nine Mile. At least that's what Gail, my best friend said. She was right. What a party.
There were people everywhere but we made it to a place I've always wanted to try but have never had the opportunity, Fishbones . I must say it didn't look as big as I thought it would as I have heard about the numbers they had been doing, but there were certainly enough people around to make it make sense.
Although there were satellite bars around the main bar inside was a centered masterpiece made for service. Tables flanked the bar and rose up on a higher level as well. What impressed me the most was the layout of the place. Being in food and beverage you come to appreciate the little things. The kitchen was well placed in the back of the restaurant and opened up to the bar making the traffic flow for the service side an easy situation.
The bartenders were all very friendly and were very attentive considering they were three deep. I really appreciated the fact that even though they were neck deep in the weeds they looked like they were having fun. It took a few, but we certainly understood and several bartenders gave us a look of acknowledgement in the interim so we didn't feel ignored.
We were able to get a bar table luckily within a few minutes (I think we kind of snaked it from a couple that didn't appear to be looking when we sat, if your reading this sorry!) A waitress soon came to check on us and we said we were fine, but she left a menu just in case. That was enough for us, had to look. Okay, so we decided to get a bite, maybe just an app to go with the martinis! We waited for the waitress ordered a couple more martinis and decided to try the Saganaki. Mmmmmmm good. I must admit it was a little different than the normal Greek town version as it is done with a pepper jack cheese, which gave it a nice kick. I must admit I was impressed.
A manager came by to see how things were going, some cutie named Mike I think. Thought it was a nice touch, but really wished he had hit on me too! Oh well there were still plenty of eye candy around.
All in all Fishbones was a really nice time and I'm looking forward to my next visit. I loved the menu and can't wait to try more!
All for now…. Hope you enjoy my first installment!

From Food and Beverage Insider to City Scene