Texas Food and Beverage Community
Texas food and beverage has a vibrant and diverse history. Not only is Texas Barbeque known the world over but so is their fine dining and Tex-Mex, which is a combination of Indian and Spanish heritage; when Texas comes to mind. There are a lot of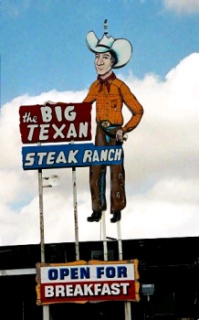 interesting dishes that hale out of Texas, think of a five pronged star, each of the five regions with pioneers from different parts of the US and Europe. In NE, they planted corn, and wild plants that the Indians taught them how, along with native foods brought from the own land. Using the Dutch oven was the primary source of cookware, cooking cornbread and other hearty meals. Settlers from the lower Southern States, who lived off of berries, fruits, edible weeds, and any game that came near. The plantation owners brought fine foods, southern hospitality to their Texas plantations, serving fish and game along with assortments of cakes, pies, puddings. The European settlers cooked lamb and beef, the southerners preferred roast pork, served with mashed potatoes, and or dumplings.
By 1850, Mexican cooking became popular, making Tamales, Tacos, enchiladas, and tortillas daily foods. West Texas essential food was beans, from the Mexicans. Until Oil was discovered, beef was choice meat along with beans, corn bread, and the infamous Chicken fried Steak served during cattle drives. Texas has an impressive list of state symbols that are edible; Pan de Campo (State bread), Chili (State dish), Pecans, Strudel (State pastries), salsa (State snack).
Come in and visit the Texas food and beverage pages and explore the multitude of offerings that drive Texas food to new levels.
Upcoming F&B Events
September 7-8, 20074th Annual Barbeque Cook-Off
Orlando, Florida
September 13-16, 2007 21st Annual GrapeFest
Grapevine, Texas
September 22-23, 20078th Annual Houston Hot Sauce Festival
Houston, Texas
October 12-13, 2007Oktoberfest 2007
Lancaster, Texas
October 13-14, 2007 24th Annual Int'l BBQ Cookers Association Cookoff
Grand Prairie, Texas
October 27, 2007 17th Food & Wine Fest
Fredericksburg, Texas

http://www.fbgfoodandwinefest.com/**Have an event for us to list? Let us know via our contact page (Click Here.)
Food and Beverage Underground has started this section of the site for you to get a good sense of your state and city scene. With this in mind we are currently looking for "Insiders" from your city to give us the low down. If you would like to be your cities insider and keep us all informed about restaurant reviews, events and happenings in your city drop us a line and we will get you started (Click Here.) .


From Texas Food and Beverage to Alabama Food and Beverage