Spokane Restaurants Are Coming Into Their Own
So when I mention Spokane restaurants what comes to your mind? ... not much? ANYTHING?!? Well, think again,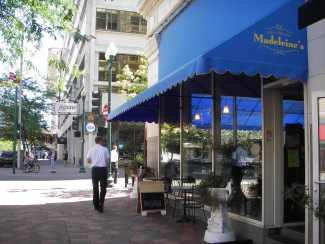 because Spokane is the newest hotspot for up- and- coming chefs, modern ideas, new cuisines and greener kitchens!

Spokane is a blooming city with new restaurant openings nearly every month. We will be bringing you news and reviews about all the hot new venues and chefs along with Spokane restaurants greatest culinary secrets. You will see a side of Spokane that you never thought was there!

Not only do we have great local restaurants we also have local wineries, farmer's markets, local coffee roasters, live music venues, great catering companies and our very own Culinary Academy! So if you are interested in tapas and dancing, romantic fine dining, eclectic cafes or just an all around fun night out then this is the place for you! Anything you want or need to know about Spokane and its close neighbors will be coming to you right here on this website!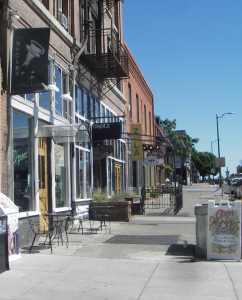 Find out what's so wonderful about Spokane restaurants!

NORTH SIDE- Incredibly fast expansion! Brand new concept restaurants!! Stop by Bin9820 or Stir for something different, exciting and unique!

DOWNTOWN- Have some sushi and sake or walk five blocks for the best fusion cuisine in town! Beef tongue, home-made gnocchi, filet mignon or some hearty traditional Irish sound good?? Find it all in downtown Spokane! Along with the best views you could ask for while dining out.

PERRY DISTRICT- Visit the Perry District street fair each summer and stop by The Shop for some great coffee and company!

SOUTH HILL- So many great secrets to discover! Italian, Mexican, Chinese, grill and pub, coffee and bakery! Everything you need to know about the best of the south hill coming to you right here!

Feel free to ask questions and tell me what YOU want to know! I want you to join me in discovering Spokane's exciting culinary UNDERGROUND world!