Michigan Hospitality and Food and Beverage That Rocks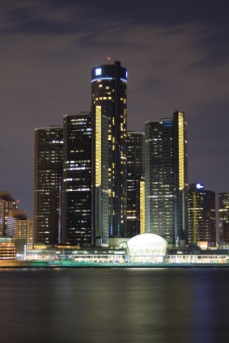 Michigan hospitality and the food and beverage business is as much a part of the state as the auto industry is to Detroit. Throughout the state there are some 400,000 + food and beverage employees creating more than $12 billion in annual sales.
You can find every type of food imaginable throughout the diverse city and in the surrounding areas. The lakes offer a bounty of fresh fish and the beautiful mid-west soil certainly does its share bringing in beautiful crops of local fruits and vegetables.
From Detroit's ethnic centers like Greek Town to Frankenmuth's dining serenity you can experience a multitude of food and beverage treasures. The food and beverage people always know how to show you what Michigan hospitality is all about….a party!
Lets Go RED WINGS! (sorry for those that don't appreciate it, but I'm a Detroit born and bread boy so I am obligated to show my colors!) Red and White! With a little calamari on ice!
We are looking for you - Become a "Michigan Insider" We are looking for food and beverage people in every city to write articles, reviews or happenings in your city. We will build a special page just for you and your content. Become your cities food and beverage expert. If you are interested in becoming your cities "Insider" please let us know via our contact page
(Click Here.)
Become the expert in your city and build your reputation with us as the site grows.
From Michigan Hospitality to Georgia Hospitality