---
Are You Ready to Beat the Recession?
"Now there is help for the nation's 15 million food and beverage people who are looking for a way to make money online. Now you can see, step by step, how to leverage your professional experience and build a highly profitable business on the Web.
Scott Hopper and Jen Mason, the publishers of Food and Beverage Today, have done just this. These Internet entrepreneurs have built many of successful web businesses for themselves and others in the past three years and they are on a mission to help you succeed online too. In this book they guide you step-by-step in taking your career online, creating a successful business and automating your income for maximum freedom and prosperity.
Once Scott and Jen learned to leverage their experience and work profitably on the Web, they began living lives they'd always dreamed about, taking off for months at a time and turning their adventures into profitable income streams online too.
Whether you have worked in the hospitality business for years or consider yourself only temporarily logging time in food and beverage on the way to other goals, your experience is valuable and can be used to create a better life for you and your family.
Truly a must-read for every food and beverage or hospitality pro who has wondered whether they can make a living online. (Hint: The answer is a resounding yes.) Don't wait. If you've worked in food and beverage or hospitality and are looking at ways to beat the recession and take control of your future, you need to read this book."
Are You Stuck on the Wrong Side of Hospitality?
Are you tired of working nights, weekends and holidays when business is down and tips aren't what they used to be? Are you worried about how much harder it's getting to earn a good living? If things continue as they are will you be able to afford the life you've planned? How will you provide for yourself and your family, live in comfort and security… let alone retire? Frustrated with always being at the mercy of the economy? Do you wish you could trade it all in for a better way?
Chances are that if you're in food and beverage, the road out isn't so clear. After all, you've spent your career in THIS industry. You've paid (maybe are still paying) your dues. Is it really smart to try something new right now? Many of you have already lost a job... or a business. We know that so many readers are in this situation. No doubt, these are challenging times in our industry.
If you've wondered whether the Internet could help you make more money and achieve your dreams, you're not alone. With so many scams out there, countless food and beverage people wonder whether they can REALLY use the Web to build a better future.
We've been there. We get it.
It doesn't have to be this way! You don't have to live at the mercy of the economy, your boss, your customers or the get-rich-quick promises you KNOW better than to believe. Still, there are millions of people out there living their dreams with the help of the Internet. Not only is it possible to do this, it's totally achievable.
We're living proof.
Are YOU ready to change your life for the better?
Have You Imagined Taking Your Career Online?
As we write this letter, we make our livings completely online. Not only that, we are on a whirlwind culinary tour, invited to dine with some of the top chefs in the world. And to think not so long ago we were just like many of you, working too hard for too little... wishing we could make money online.
How did we do it? We created, and are continually creating, automated income streams from online businesses that leave us with plenty of time and money to travel, save for the future and enjoy life again, doing what we want, when we want. We were even able to start a magazine and launch whole new a new career for ourselves. It's completely great!
Don't get us wrong. This book isn't about fast and easy money... there's no such thing. Nor is it about becoming the next Donald Trump or Bill Gates: it's about making money online at something you love, building your professional reputation in the process, and freeing up your time to do exactly as you please. Period.
Warning: Scam-Alert!
If you're looking to get rich quick on the Web, look elsewhere, but know this: getting rich quick on the Web is up there in modern mythology with Santa Claus and the Tooth Fairy. The sad fact is that although no sane adult would ever put a tooth under their pillow and expect piles of cash in the morning, many otherwise reasonable people will expect the equivalent experience with an online business. And it ain't gonna happen. Let's put that another way...
Bad news: There's no tooth fairy and there's no getting rich quick on the Web (and probably not anywhere else either).
Good news: You CAN take your career online, create REAL income and a rich life with more freedom and more control than you have today. You CAN avoid the scams and schemes and learn what it takes to succeed out here in cyberspace. You CAN take what you ALREADY know from working in hospitality and generate income online… once you learn the ropes.
This is where we come in.
Introducing "Take Your Hospitality Career Online: The Step By Step Guide to Turning Your Culinary, Food & Beverage or Hospitality Knowledge Into Cash."
We've created a guidebook that shows you step-by-step how you can create income online and build your reputation immeasurably. No theories, no hype, just practical steps put together by two entrepreneurs who've done it.
This isn't a dream. More and more people are creating simple, profitable businesses online that require no time to manage. You CAN do it too.
Here's How Take Your Hospitality Career Online Can Help You Achieve Your Dreams
| | |
| --- | --- |
| | Don't know where to start? It makes sense to start where you have credibility and we all have credibility based on the things we do well in our professional lives. We'll start you off with a list of profitable ideas that you can use to build your first income stream. |
| | Confused by the hype? We'll show you three proven methods to create passive income using your existing hospitality knowledge (including knowledge you may not even realize you have!). From there you can follow our methods to create any kind of online business your heart desires. |
| | Scared of losing money? The idea that it takes money to make money is just not true anymore. There are countless real methods for generating income, many of which can be created and set on autopilot for less than $100 per year. |
| | Short on time? Not a problem... you can start earning money in less than a week. Granted, it won't be a fortune (remember, no false get rich quick dillusions!), but it will be enough to get you started and prove that these methods work... and that's motivating! |
| | Baffled by online business? You'll learn the exact steps needed to set up your business painlessly. We ran around in circles when we started, and wasted valuable time heading in the wrong direction... learn from our mistakes and get going right away! |
| | "How can I be sure?" Before creating a product, you want to make sure people are interested in your topic. Take Your Hospitality Career Online is loaded with resources that are WORTH MILLIONS in uncovering profitable markets that will provide you income for years. |
| | Have a website, but no traffic? Some of you may already have a website. Unfortunately 95% of websites get virtually no traffic. We show you how to avoid the pitfalls with five proven strategies to drive SUBSTANTIAL amounts of traffic to your site... and four of them are free! |
| | Need to increase your income? We have a whole section dedicated to how you can continuously improve your sales and earn more money. Just a few small tweaks are all it takes to go from flailing to flying. |
| | Don't have a website? You'll learn two excellent options for creating profitable websites including the simplest, easiest ways to create small websites with one goal in mind: replacing (and then exceeding) your current income with an automated system. |
| | Want to earn money by selling products or eBooks? We'll show you the tools we use to accept payments from prospects and immediately deliver our digital products to them... automatically. |
So Who Are We To Show You How It's Done?
Good question. We run several successful online businesses and publish a digital magazine in the food and beverage industry called Food and Beverage Today.
We're far from being millionaires. While we do make a solid income online, the real value lies in the minimal amount of time most of our businesses require (the magazine is an exception, it takes time but it has been a labor of love that the rest of our online businesses make possible.)
Okay, I Hear Some of You Thinking, "I'm Not Like You. I Don't Have Time To Start A Business," or "I Don't Know Anything About Making Money Online."
The goal of Take Your Hospitality Career Online is to give you more time. While it may take a few hours a week to set up, the amount of money your business provides will afford you the freedom to pursue your dreams or maybe even quit your job so you can do what we do... spend your time on things that matter to YOU.
Think about how many hours a week you waste watching TV, surfing the internet or just worrying about all the pressure and uncertainty. Isn't it time you start building you future?
Even if you don't know anything about making money online, our easy-to-follow guide will show you step-by-step how to take your professional experience and turn it into a profit generating business. Once you do that, you can get creative and create businesses about anything you want.
There's No Need To Do This Alone!
Take Your Career Online guides you through automating your income every step of the way.
100% "Better-Than-Risk-Free"
Money Back Guarantee
This is the best guarantee you'll ever see! We're so confident in Take Your Career Online we're offering a 100% money-back guarantee. If you aren't satisfied just drop us an email within 60 days of purchase and your account will be refunded for the full price you paid. No questions asked.

We believe in excellent customer service and delivering you a quality product. That's why you can't go wrong with this exceptional 100% guarantee and we can sleep well at night, knowing that we've delivered a book that people not only want and need, but feel safe buying.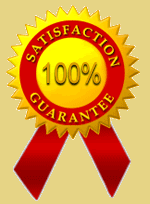 "Okay, So What's the Cost for this Incredible Book?"
Yes, we know that this information could easily sell for hundreds of dollars. In fact, if you wanted a consultation regarding your online business, you'd expect to spend between $100 to $500 depending on the scope of the consultation.
But we're not going to charge you anywhere near that amount or even our minimum consulting fee. In fact, we may not charge you anything at all. We'll explain. Your total investment for Take Your Career Online, which teaches you step-by-step how to build your reputation while you automate your income is only $19.95 for the general public and FREE for subscribers of Food and Beverage Today. Yes, you heard that right... it's free.
So why are we offering Take Your Career Online: Hospitality Edition for such a RIDICULOUSLY low price.. and free to subscribers?
Here are three reasons:
Take Your Career Online: Hospitality Edition is delivered over the internet, which saves us a ton on printing costs. Rather than pay for printing and charge accordingly, we'd rather deliver a digital book and forward our savings on to you.


Second, we are building our magazine and you are likely to subscribe, which is good for us and good for our magazine advertisers. It's also good for you and we believe in paying it forward. So this is a win-win-win. Call it good Karma.


Third, we feel really fortunate to have made the leap and succeeded online. We know that more people could be enjoying the level of success we have. It honestly kills us to see food and beverage people struggling. We decided to make Take Your Career Online: Hospitality Edition accessible to ANYONE interested in taking their career online and automating their income.
Ready To Get Started? It's as Easy as 1, 2, 3...

Here's how to order Take Your Career Online today. Simply...
Click a button, either "Proceed To Order Form" or "Subscribe First & Order Free"
Follow the payment process (secured by PayPal)
Subscribe to Food and Beverage Today right from the order form if you'd like and you'll get both the book and the magazine for free
Download Take Your Career Online: Hospitality Edition immediately and FOLLOW IT!

You've read about Take Your Career Online: Hospitality Edition. Try it today at our risk. If your aren't 100% satisfied, drop us an email and if you've purchased your copy we'll refund your money immediately. What could be fairer than that?
To Your Success. Cheers!
Scott Hopper and Jen Mason
P.S.
STOP living with the stress and pressure of the lagging economy and TAKE YOUR CAREER ONLINE!
Don't let this offer pass you by! Order Now!