Designed for (and by) the food and beverage community. The Underground is driven by you: the chefs, waiters, managers, restaurant owners...
...as well as the food and wine lovers, restaurant marketing and hospitality industry pros too. This is your restaurant business and hospitality industry forum, your place to not only exchange information and insight, but to chat, learn, and interact with the entire f&b community.
Whether you are looking to get better at your job, improve the bottom line of your restaurant, learn more about marketing your career, your restaurant or your f&b product online, or simply enhance your professional knowledge of food and wine, this is where you want to be.
Did you know the f&b community is the second largest employer in the United States, second only to the government? Did you know there are some 13 million of us? Now there is a site just for you!
Here you will be able to get all of the information you need to get into the industry, to improve at the job you have now, or to get the career position you have been dreaming of. You will be able to get all of the news affecting the industry today, discuss topics you are interested in with respected industry professionals, even make new friends and explore new job opportunities.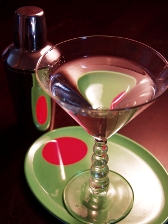 We will constantly search the net for all of the relevant information you need. We will inform you of the latest trends. Learn how and where to buy supplies and equipment at our Equipment Center. Through our blogs and feedback sections, we will be a fluid avenue for a vibrant exchange of viewpoints, ideas, and experiences.
Most of all we want this site to be fun and entertaining while still providing all the food and beverage knowledge and interaction we can. To do that, we need you! This is your site too, so please get involved in it. Send us restaurant or Chef profiles, F & B related articles, what ever you feel relevant. Join the food and beverage underground community, send us your ideas, video clips, or even an original article for us to publish! Enjoy the site everyone!